Looking for a better price on Bitdefender? Discount on renewal? Contact me paul@osh.co.za and we will help you out.
Are you looking to test out Bitdefender for your corporate or school network? Do you have a mix of Windows, macOS and Linux desktops, laptops and servers? Well, this is a very simple tutorial that will get you up and running very fast.
We run through the setting up of a package on the GravityZone portal, and then get that package either downloaded or emailed to your staff.
We use these commands on Ubuntu Linux to deploy Bitdefender easily.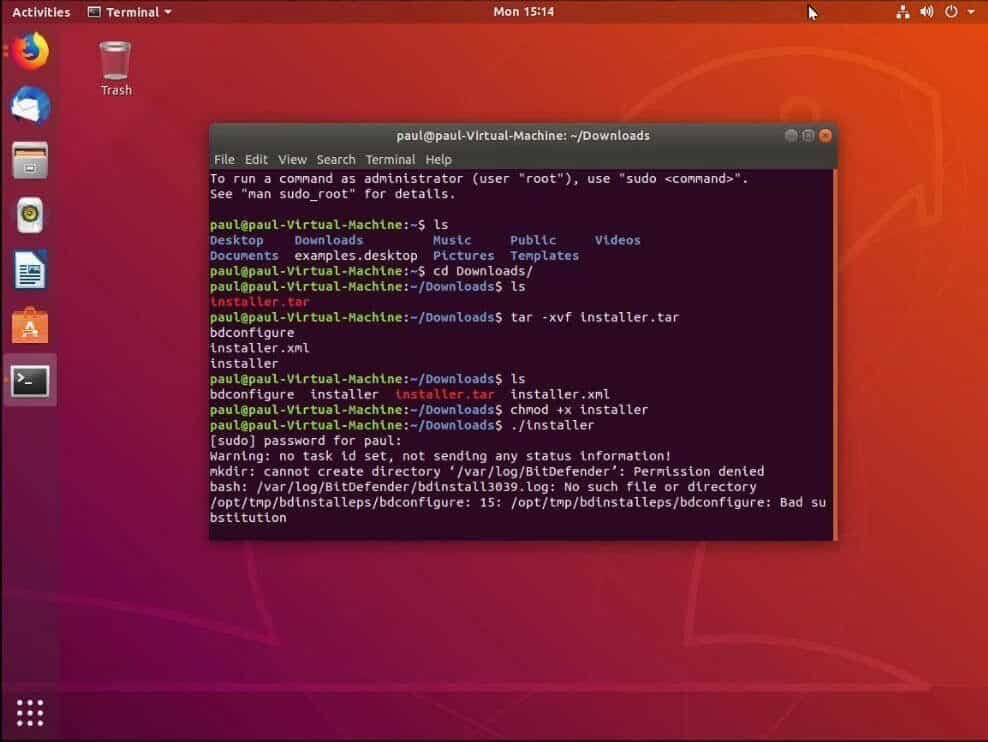 Option 1: Linux Downloader - installer.tar
tar –xvf installer.tar
chmod +x installer
./installer
Option 2: Linux Kit (64-bit)
tar –xvf fullKit_unix64.tar
chmod +x installer
./installer
Watch this video for a complete tutorial on how to install Bitdefender on macOS, Windows and Ubuntu Linux to give you a better understanding.
Note: This is just the beginning of how to configure this antivirus software. We go into a lot more details in the coming weeks once we finish the recordings of the other videos.
Read: How we reduced the strain on a network
You'll see that we are a Gold Bitdefender Partner with years of experience in using, setting up and deploying GravityZone and the Bitdefender Endpoint Security Tools (BEST) and we are offering a 10% discount on all Bitdefender GravityZone Products.
Conclusion on Installing Bitdefender
The fact that you can install Endpoint Security Tools on Windows, Mac and Linux makes your network a lot more secure. You do not have to worry about a weak link in your cybersecurity.
When you finish installing all the endpoints on your network, make sure that you also increase the security by updating your policies to make sure that your network is as secure as possible.
Also, be sure to scan your network for Potentially unwanted applications PUA which can often compromise privacy or weaken the computer's security.
OSH.co.za is a Gold partner, the highest-ranked reseller in Gauteng, South Africa, make sure you get in contact with us on this page https://osh.co.za/bitdefender-gravityzone/ or by emailing us on support@osh.co.za.

Also, if you find the information in this post to be useful, be sure to share this post with your friends on Facebook, Twitter, and LinkedIn!